For those of us who are already sick to death of Christmas — the music, the consumerism, the tacky decorations, the holiday movies, the artificial cheer — I present my gift to you: four fantastic comedy titles from 2011-present, made around the world, and featuring Hitler. They're sure to chase away the "Bah, humbug" mood. All are available on Netflix; some also on YouTube. You're welcome.
KUNG FURY (2015)
This 30-minute Swedish film revels in 1980s American media culture, particularly video game culture (e.g. Street Fighter) to present a tale of a supercop who goes back in time to stop Hitler. He's aided by an amazing group of sidekicks, including Thor, two tough hot Viking chicks with guns, dinosaurs, and a bespectacled Superhacker (of meme fame). When finished, you can rejoice that a US-Sweden feature, Kung Fury II, is scheduled for 2018 release.
DANGER 5 (2011-)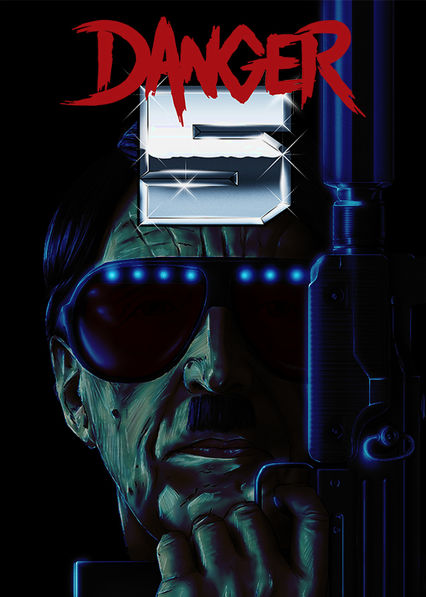 Dive headfirst into two seasons of this amazing Australian half-hour comedy series that is best described as South Park meets James Bond parody. Cold War politics and an oddball team of spies combine to stop an aging Hitler (played by the producer's father) and his apparently not-dead cohorts, including Mengele, Himmler, and others. More seasons coming soon, I hope!
LOOK WHO'S BACK (2015) 

Germany's first Hitler-centric comedy (a dark one) has the King of Genocide wake up directly aboveground from his bunker in 2015, unsure where he is or when. He must make his way in modern Germany and does so with cunning and skill. He is taken by many to be an actor doing parody. He ends up a media star, and popular anew with the same old song. Actor Oliver Masucci is a revelation, embodying the part with incredible intensity and terrifying charisma.
IRON SKY (2012)
If you yet haven't seen this gem about Nazis on the moon, you must. Back from the long-ago days (2012) when we thought a Sarah Palin presidency was the worst America was going to get, Iron Sky shows from a Finnish perspective just how easy the US would be to seduce with Nazi ideology. Sequel coming in 2017!